Migrating from phpWebSite to Wordpress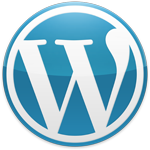 About seven years ago I bet on the wrong horse. I chose phpWebSite as the CMS to run a site for a community group I'm a part of.
Why the wrong horse? Well seven years ago Wordpress wasn't in the game but I do remember evaluating Drupal and whilst it has a vibrant, active community the same cannot be said for phpWebSite.
I wanted to give our site a visual refresh, make it easier for people to contribute and to move to a more secure platform than the out of date version of phpWebSite we were running on. The obvious choice was Wordpress.
I've looked before for tools to migrate from phpWebSite to Wordpress but never found anything so I decided to write a tool myself. As I was getting started writing a tool, the friend I was working on the migration with discovered a CSV importer plugin already written for Wordpress so we decided to see how hard it would be to export data from phpWebSite as CSV that this plugin could understand.
As we didn't have huge amounts of content it turned out to be much easier to export the Announcement posts as CSV using phpMyAdmin and manually recreate everything else (just a handful of comments and some image galleries).
The trick with exporting the Announcement posts was to use the CSV for MS Excel option of phpMyAdmin and then manipulate the data using LibreOffice Calc into the format expected by the CSV Importer plugin.
Since we only had a handful of comments I simply recreated these using the standard Wordpress UI and manually set the dates to match phpWebSite. Photos are stored under images/<module name>/ so I just copied the images/photoalbum directory and uploaded all the images in each gallery using the usual Wordpress uploader.